Marble vs granite both are natural stone – When choosing countertops for your kitchen or bathroom, granite and marble surfaces are popular choices. They are natural stones — unlike, say, engineered quartz silestone — so both marble and granite surfaces are susceptible to chipping and staining. However, granite is more durable than marble and less prone to stains and scratching. For this reason, granite is often found in kitchens, while marble is more common in other areas, like bathrooms.
Granite vs marble differences
| | | |
| --- | --- | --- |
| | GRANITE | MARBLE |
| DURABILITY | DURABLE | LESS DURABLE |
| RESIDENT TO ACIDIC FOOD | MOSTLY | NO |
| MAY BE DAMAGED BY CLEANING LIQUIDS | YES, DEPENDING ON INGREDIENTS. USE GENTLE DISH SOAPS. | YES, DEPENDING ON INGREDIENTS. USE GENTLE DISH SOAPS. |
| POROUS | YES | YES |
| Cost | 40rs. to ₹800 per square foot, including the cost of installation. Cost varies according to color and general appearance. | ₹10 to ₹550 per square foot, including the cost of installation. Cost varies according to color and general appearance. |
| stainable | yes | yes |
| Unusable outdoors | yes | Yes, with proper sealants |
| Heat resistant | yes | yes |
| Scratch resistant | Mostly | no |
| Low maintenance | Yes, but clean up spills immediately and reseal once every two years. Lighter-colored granites, | Less so than granite. Clean up spills immediately and reseal twice a year. |
Granite vs marble
The physical appearance of granite is very different from that of marble. Granite has a variety of speckled colors resulting from the melded stones within it — namely, quartz, feldspar, biotite mica, and sometimes amphibole — and comes in numerous shades and tones.
Marble is typically a solid grayish-white or cream color and has dark veins running through it, though there are other, rarer varieties that have a pale green or pink base color. The lines in marble are formed from mineral impurities, like silt and iron oxides.
Granite is a stronger and harder stone than marble is, which lends it a shiny, glossy appearance compared to marble's dull smoothness. However, with certain polishing sealants, modern marble can be made to look much glossier than it did in the past.
---
Granite price list in india
| | | |
| --- | --- | --- |
| S. no. | Name | Rate |
| 1 | Absolute black granite | 200/-sq feet |
| 2 | Bengal black granite | 140/-sq feet |
| 3 | Black albena granite | 180/-sq feet |
| 4 | Black galaxy granite | 190/-sq feet |
| 5 | Black granite leather finish | 160/-sq feet |
| 6 | Black marquina granite | 108/-sq feet |
| 7 | Black milano granite | 130/-sq feet |
| 8 | Black pearl granite | 480/-sq feet |
| 9 | Cincinnati granite exotic series | 180/-sq feet |
| 10 | Classic volga granite | 780/-sq feet |
| 11 | Coin black granite | 95/-sq feet |
| 12 | Cobbles marinace black granite | 150/-sq feet |
| 13 | Phirangipuram black granite | 190/-sq feet |
| 14 | Fish black granite | 120/-sq feet |
| 15 | Golden oro exotic granite | 980/sq feet |
| 16 | Majestic black granite | 88/-sq feet |
| 17 | Majestic lappato granite | 98/-sq feet |
| 18 | Marinache black exotic granite | 135/-sq feet |
| 19 | Midnight blue granite | 175/-sq feet |
| 20 | Pearl black north india granite | 100/-sq feet |
| 21 | Premium black granite | 350/-sq feet |
---
Marble price list in india
| | | |
| --- | --- | --- |
| s.n. | Name | Rate |
| 1 | Premium morwad white marble | 130/-sq feet |
| 2 | Makrana pure white marble | 550/-sq feet |
| 3 | White Indian statiario marble | 160/-sq feet |
| 4 | White sangemarmar marble | 550/-sq feet |
| 5 | Zanjhar white marble | 65/-sq feet |
| 6 | Tala white marble slab | 80/-sq feet |
| 7 | Ambaji white marble | 100/-sq feet |
| 8 | Makrana white marble | 550/-sq feet |
| | | |
| --- | --- | --- |
| 9 | Banswara purple marble | 80/-sq feet |
| 10 | Udaipur pink marble | 50/-sq feet |
| 11 | Dark green marble | 50/-sq feet |
| 12 | Spider green | 65/-sq feet |
| 13 | Rain forest marble | 140/-sq feet |
| 14 | Goldino marble | 100/-sq feet |
| 15 | Ita gold marble | 90/-sq feet |
| 16 | Rain forest gold | 105/-sq feet |
| 17 | Antique rain forest | 135/-sq feet |
| 18 | Brown albeta | 340/-sq feet |
| 19 | Makrana brown statuario marble | 135/-sq feet |
| 20 | Dungri brown albeta | 110/-sq feet |
---
Properties
Granite is the more durable stone, but both granite and marble are porous, meaning liquids that spill on them — especially if the stones are left untreated — can seep into the stone and cause stains.
As the more porous of the two stones, marble's "softness" is far easier to stain and damage than granite overall, which is why it is recommended to use unsanded grout with marble tiles. Marble is also specifically susceptible to heat and acidic spills in ways that granite is not. Placing hot cookware on marble may cause damage to the stone, and spilling acidic foods or liquids, like vinegar or lemon or lime juice, can dull it. However, polishes and sealants can increase marble's resistance considerably.
Over time, marble also naturally becomes duller. One example is how the Taj Mahal, which is made of white marble, is being threatened by pollution. Unlike stains, which can be removed to some extent, the dulling of marble is an irreversible process.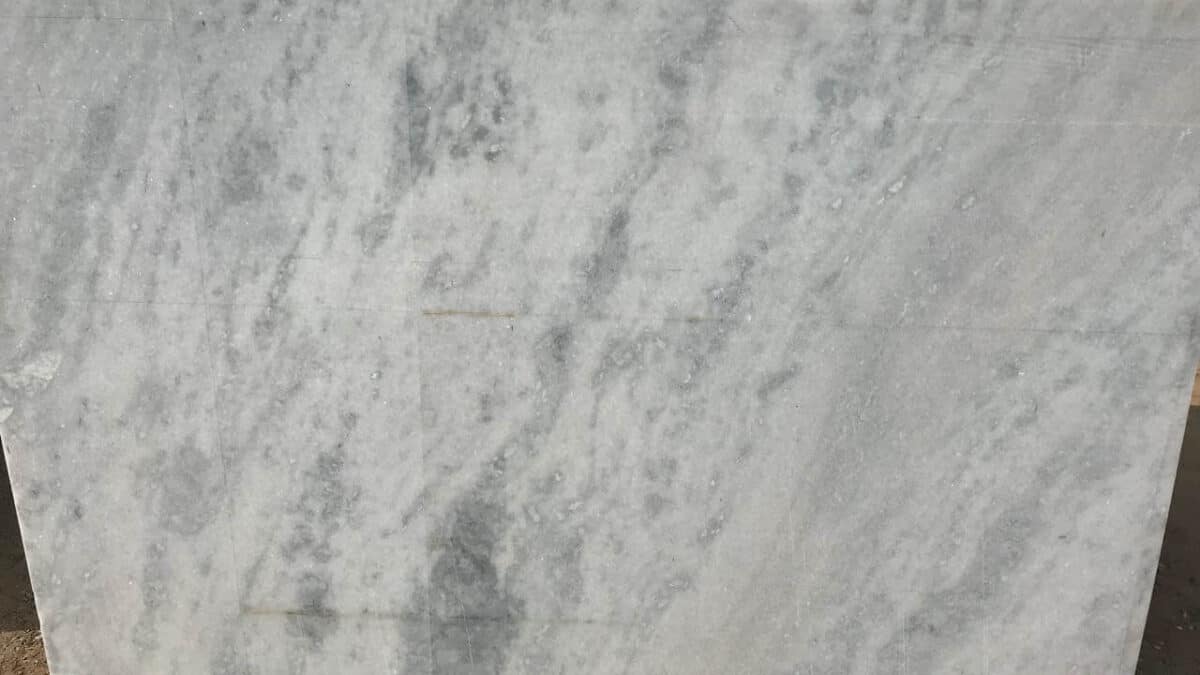 ---
Granite vs marble for kitchen countertop
Granite's durable nature makes it suitable for kitchen countertops and floors, while marble is more appropriate in areas with less traffic, like bathrooms, where it can be used for vanities, tub decks, shower walls, and flooring. Marble can create a light and unique look and can be good for surfaces that will not get much use, or for people who are willing to put in the maintenance work and do not mind if their surfaces have a bit of character over time. Both granite and marble are also found in sculptures and gravestone markers.
Maintenance
As both granite vs marble are porous, they absorb liquids from spills. (Moreover, lighter-colored stones are generally more porous than darker-colored stones.) Sealants can help improve and prevent staining and etching on both marble and granite, but it is still best to wipe up problematic spills as quickly as possible. For marble surfaces, resealing is recommended twice a year, while for granite resealing once every two years should be sufficient. But how frequently either needs to be resealed depends on how heavily the surface is used.
Stain Removal
Whether a stain can be removed or not depends on whether any permanent and deep damage has been done to the stone. Some stains are relatively superficial and can be removed with a stain remover; others seep down into the stone's pores and cause permanent changes to the chemical makeup of the stone.
Granite vs marble cost
Granite and marble countertops both cost around ₹800 to ₹850 per square foot, including the cost of installation. Costs vary according to color and general appearance. However, high-end marble tends to be more expensive than equivalent high-end granite.
Granite vs marble flooring
Natural stone is a good choice for updating your home's kitchen and bathroom countertops. It lends beauty to the room, is available in a wide range of colors, can be customized to nearly any shape and size, and is easy to blend with any type of home decor, making it versatile no matter what the style of your home is.
Granite vs marble are the most popular choices when it comes to natural stone countertops. There are pros and cons to using each material, so it's just a matter of deciding what's right for your needs as well as your budget. Marble, for example, is elegant in appearance, while granite offers a more natural look. Both options can be costly, with marble generally being more expensive than granite, and their size and weight typically require professional installation.
While granite and marble share many common characteristics, they are very different in appearance and function. Let's look closer at the good and bad of the two most popular options in the stone countertop arena.
Granite at a Glance
The Good:
Less expensive
Lots of colors and styles
Very durable
Less maintenance
Heat-resistant
The Bad:
Composition varies in different slabs
Potential to stain
Susceptible to scratches
Marble at a Glance
The Good:
Elegant vein patterns
Lots of colors and styles
Heat-resistant
The Bad:
More expensive
Not as durable
Susceptible to staining and scratches
Requires more maintenance
Granite vs marble strength
When it comes to installing granite or marble countertops, both types of stone are installed the same way, starting with a template transferred to a slab, which is then cut to fit and finished. The slab is set into place (directly onto cabinets or a plywood substrate) and secured with silicone adhesive. Holes for sinks and faucets must be cut, and these stone slabs are tough to handle. Both tasks should be performed by a professional.
Granite vs marble vs quartz
Quartz, marble and granite add elegance to any home!
They can be installed as tiles on the walls or floors, as backsplashes or on the tops of kitchen countertops and bathroom and powder room vanities. But what is the difference between them?
Quartz
Quartz is a mineral, while marble and granite are rocks. A mineral is a crystalline object that has the same chemical makeup in all its parts. In quartz' case, it is made of silicon dioxide. It is the most abundant mineral in the Earth's crust.
Pure quartz is clear, but impurities lend this mineral a nearly endless variety of colors. The highest quality quartz is used in sculpture or even in jewelry.
Quartz is the main ingredient in the engineered stone use to make countertops and backsplashes. Powdered quartz is mixed with a resin and then formed into slabs.
Because of this, engineered quartz stone doesn't need to be sealed, as does porous granite or marble. It resists scratches, can tolerate hot pots and pans and is resistant to etching by such acidic liquids as citrus juice or wine.
Granite vs marble vs tiles
The number of flooring options available today is numerous and when it comes to deciding which floor covering to choose for one's own house or office building and the like, one is sure to be in a dilemma. The following article guides you on how to compare and contrast between three of the most commonly used flooring options available today.
Vitrified tile, Granite and Italian Marble are three of the most preferred floorboard options because of innumerable merits that they have. Also, these flooring materials differ in terms of cost and quality, measure of minerals, fortitude against high temperatures, resistance to discolouration and scratches as well as potency and softness.
Marble vs granite vs quartz price
The table below will give you an idea on how the typical costs compare between these three countertop options.
| | |
| --- | --- |
| Granite | Between 120 to 975 per square foot ( in rupees) |
| Marble | Between 40 to 800 per square foot ( in rupees) |
| Quartz | Between 230 to 880 per square foot ( in rupees) |
Advantage of vitrified tiles flooring
Resistance to water and frost
Easy availability in shops in huge quantities.
Variations in sizes, shapes and patterns.
Homogeny in size, hue and depth
Great strength
Vitreous facade, thus creating a single hard mass.
The setting course is very simple and easy.
Can be used within 48 hours of laying
Prevent growth of bacteria and fungi due to moisture resistance
Easy to clean
Sunlight doesn't cause them to fade.
Disadvantage of vitrified tiles flooring
Need to be taken care of to prevent flaking
Are a tad too expensive as compared to the other floorboards.
Need high quality adhesives for laying which only increases expense
If one tile develops a defect, it must be cut away along the grout lines. This might damage the adjacent material.
Are slippery when wet
Not environment-friendly.
Granite vs marble cookware
When you're updating or remodeling your kitchen one of the finishing touches will be choosing the perfect countertop material. The most common products being used in countertops today are natural stones – marble and granite. When trying to decide between the two consider the following:
While the initial price of marble and granite are fairly close, there are considerations to be made. No two pieces of granite or marble may be the same as they are each natural stone that come in slabs. Depending on your budget you will most likely be able to find a variety of both marble and granite slabs that meet your needs and are within your budget. The key in deciding price is to determine the ongoing upkeep of marble over granite as well as the longevity of each.
Marble is a softer stone than granite and is less stain resistant. While marble can still be a great product for your kitchen, you'll need to understand the additional care that should be taken when installing and caring for marble countertops. Granite on the other hand is very durable and can even withstand cutting directly on the surface. You'll find that granite can withstand the heat of pots and pans as well as resist staining when properly sealed.
The selection offered in both granite and marble are similar in that they are both natural stones that come in a variety of colors with different veins of color or marbling textures throughout. When deciding the on the product to use in your new kitchen you should first decide on the type of material and then look at the color selection available to find a slab that meets the color requirements you are looking for. For durable kitchen surfaces granite not only offers more durability by often a wider selection of slabs available for use to coordinate with your planned décor.
Granite vs marble for stairs
Both granite and marble stairs look charming and they can add character to the whole interior.So, we are giving you a hint what to choose, marble or granite stairs? A lot of people wonder whether to choose stairs made of marble or of granite. As we can gather from numerous internet fora, many a customer is considering the purchase of these materials for their stairs. More and more often, they are giving up the idea of buying wooden stairs being afraid that although wood looks cosy and beautiful, it can get damaged very quickly
Granite stairs
Granite stairs are exceptionally durable and resistant to abrasion. They are also characterised by the ability to withstand adverse mechanical factors and they are frost resistant. A variety of textures granite occurs in affects its functionality. Additionally, its broad spectrum of colours makes it a versatile material suitable for every taste and every interior.
Granite stairs are most resistant to abrasion and scratching. They are easy to be polished and as such they are characterised by unmatched durability. They are entirely waterproof and good at accumulating warmth due to granite's high density between 2,3 g/m to 2,8 g/cm.
Some people fear granite stairs are too slippery. In order to avoid this problem, it is worth considering buying the stairs made of sand granite, flamed or grained and then brushed.
Marble stairs
Schody z marmuru wybierane są ze względu na fakt, że są subiektywnie odbierane jako ciepMarble is the stone of lower durability than granite, which makes it easier to be treated. It is also characterised by low absorption ranging from 0,1% to 0,5%. Marble stairs can be easily polished to obtain a mirror finish.
Granite vs marble stairs are very popular among our Customers as these kind of stairs are perceived as warm and cosy. For this very reason and because of the properties of this stone, they are ideal for finishing elements of stairs as well as for stair treads, risers, bannisters and even landings.
Whatever choice you make, you have to remember about their proper impregnation. This kind of treatment can protect the surface against the permanent staining. Any dents can be easily repaired by means of an epoxide or a plaster putty knife.
---
Marble vs Granite" One of the hardest decision for homeowners, when it comes to making changes to their bathroom or kitchen, is selecting the right countertops. And their decision usually comes down to using either marble or granite. That's why mostly people get confused at the time of choosing natural stones. Both Marble and granite are beautiful, attractive and can bring a pleasing aesthetic element to your home.
It is hard to say which one is better and which not. So, now how you guys decide which is the best option for you?
Here's a look at what sets granite and marble apart, as well as what they have in common, so that you can make the best decision for your countertops.
The Technical Difference: Marble vs Granite
Marble is a metamorphic rock, formed when limestone is subjected to extreme heat and pressure caused by tectonic movement of the earth's crust.
Maintenance required is less in case of granite countertops as compared to marble countertops.
Many experts agree that granite requires moderate amount of maintenance. Marble, on the other hand, requires moderate to high amount of maintenance. In other words, you can expect to spend more time and money maintaining marble countertops compared to granite.
Sealants are used on both granite and marble to prevent staining and liquids from penetrating the surface.
If we talk about marble, it requires sealing much more frequently i.e. twice a year whereas for granite sealing once every two years is sufficient. Also the actual requirement for resealing depends on how heavily the surface was used and how regularly the stone's cleaning was done.
Choosing Between Marble or Granite For Entryway Flooring
Which is better for residential flooring, marble, or granite? While both are quarried from the earth and are naturally beautiful, they possess very different properties. The main difference between the two is the level of porosity.
Basically, marble is softer and more porous than granite with relatively few exceptions, like marble quarried in Danbury, VT. Imperial Danby is one of the few extremely solid marble species. Granite is an igneous rock, and its crystalline structure makes it more resistant to abrasion, staining, or discoloration. In fact, it is the strongest of all natural stones.
Let's take a look at granite and marble, as well as examining their pros and cons as flooring to help you make a choice between marble or granite for your home's foyer flooring!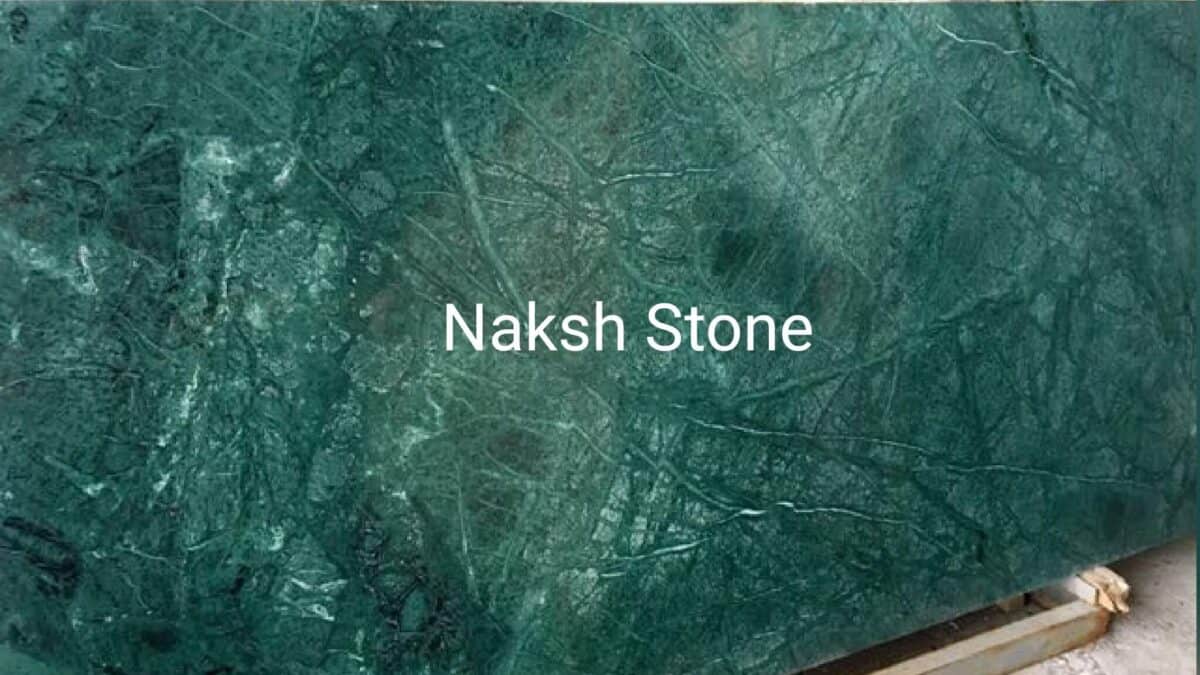 The Physical Characteristics of Marble and Granite
Marble and granite are both beautiful natural stones formed in the earth over millennia, however, in entirely different ways. Granite is an igneous rock, which means it was once molten and was formed as it cooled deep within the earth's crust. It consists mostly of quartz crystals along with other minerals like feldspar, and mics along with several trace minerals that appear as small flecks or veining throughout the stone. The proportion and types of minerals in the stone are what give each species its uniqueness.
Marble, on the other hand, is formed of a single crystal, in the case of marble, it's predominantly calcium carbonate or limestone. The limestone is transformed into marble after being subjected to intense heat and pressure over many millennia. This process alters the crystalline structure and introduces other minerals, which produce marble's distinctive veining.
There are several manmade materials like porcelain tiles that mimic the look of marble and, to a lesser extent, granite. However, because marble and granite are created through complex reactions in the earth that take millions of years, there can be drastic variations in pattern and color that will never be matched by any man made product.
Marble or Granite: Choosing the Best Natural Stone Flooring
While hardwood and carpet are still the flooring materials of choice, natural stone flooring has been gaining ground for both its beauty and durability. Natural stone in the entryway is one of the most luxurious choices you can make in terms of flooring materials. In fact, natural stone is no longer just for commercial buildings anymore, it's more accessible to homeowners and designers have embraced the upscale look.
Two of the most popular stone options for your home are marble and granite. Although both of these materials are more commonly thought of as countertop materials, they both make excellent flooring material. Here are some of the benefits of each material to help you make an informed decision of which is best for you!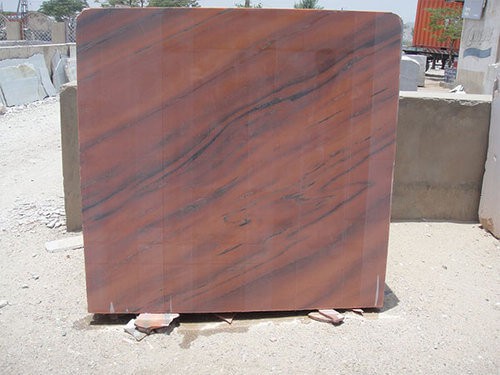 Durability
Although we often see marble flooring and think of it as the superior flooring material, when it comes to durability, granite is the better choice. Granite is more resistant to acidic liquids (which is why it's so popular for countertops) and needs less maintenance than marble. In outdoor applications, granite is also superior as it is more resistant to scratching than marble. Marble is more porous and softer than granite, so it's a good choice for formal areas like you foyer. Granite can be used nearly anywhere in your house.
Beauty
Both granite and marble are known for their exceptional beauty and bringing a sense of luxury into your home, but there is a big difference in the look of granite versus the look of marble. While granite comes in a wide variety of colors, it tends to be speckled and mottled with no two slabs looking quite the same. The stones and minerals present in granite. Like quartz, give it a subtle sparkle as well.
Marble is characterized by swirls of different colors and veining. The background color is typically white, gray, or cream with veins of darker colors running throughout the tiles. Marble usually features a smooth, matte finish when polished while granite tends to look highly glossy when polished.
---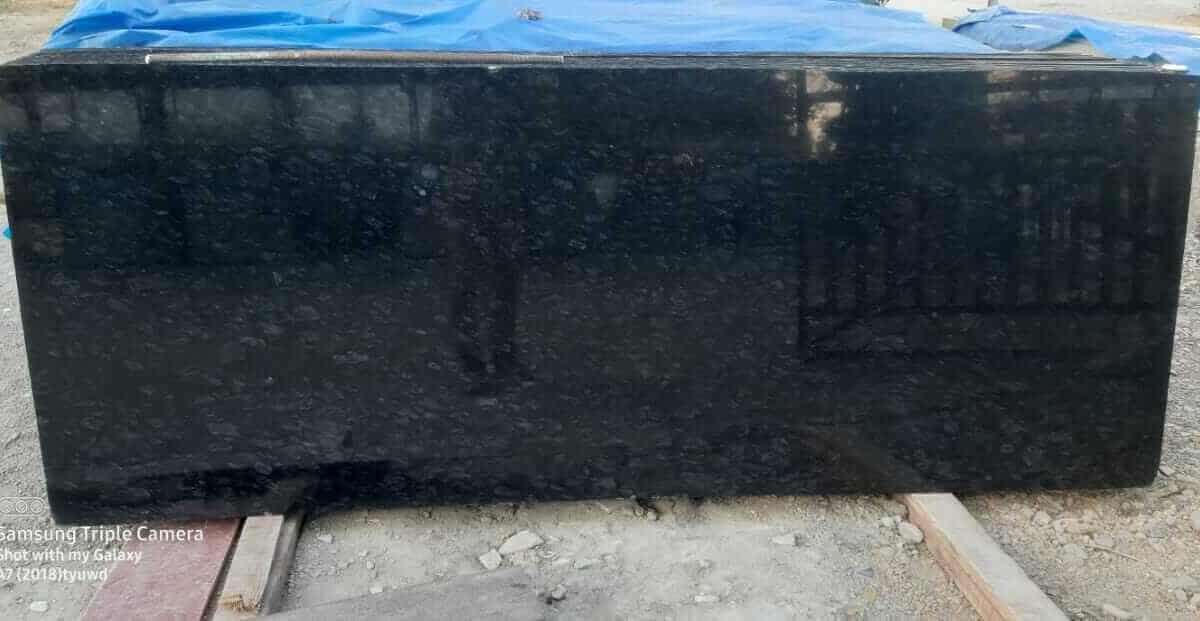 Cost
Both granite and marble are premium flooring material, and when it comes to price range anywhere from $40 to $150 per square foot, including installation. The price can vary widely depending on the species of stone you choose.
Ultimately both marble and granite flooring are aesthetically beautiful, durable, and definitely a high-end choice for flooring. If you're looking for a durable material that requires minimal maintenance, granite is easy to clean and needs annual resealing. If you are looking for a classic, luxurious and elegant look for your foyer, marble is a great choice.
If you'd like to learn more about your stone flooring options and you live in the greater Boston MetroWest/ Worcester area, give the experts at Stonelink Marble & Granite a call at (508) 393-0720. Let us show you the many exciting benefits and options when it comes to natural stone flooring.
---
---
---
granite vs marble dining table
When the context is about the selection of dining tables, marble remains the top choice for class people. There is hardly any surprise that marble dining tables are so famous, that the fascinating stone has been attracting fans for millennia. One of the key aspects of marble is that it can create a natural and lively pattern, which you can not avail of with artificial materials.
And among marble varieties, the white marble unarguably hogs the limelight. Like all other stones, marble is also not perfect. It has its fair share of shortcomings, which is quite normal. To be precise, very few people realize the aesthetic value of having a marble dining table. Being composed of magnesium carbonate and calcium carbonate, it reacts with acids easily. If you care properly, then the marble dining table would be a part of many dining room memories in years to come. Before going into the reasons for selecting a marble dining table, it is imperative to be aware of the sealed finish. It is recommended that you buy only those marble dining tables that come with a sealed finish.
The dining tables available at Cherrypick are sealed properly to prevent decay. A penetrating sealer would help prevent surface decay and preserve the marble dining table for years to come. One of the best things about marble dining tables is you can polish them or sand them easily. This would help maintain their shine for a long period of time.